Norway-class Starship


Nova Hobbies
Star Trek: First Contact

Stated scale:

1/1400

Actual scale:

unverified

Overall length:

Material(s):

resin

Number of parts:

7

Stand included?

yes

Decals included?

yes

My Source:

Federation Models

Cost (w/o s&h):

US$ 50

7/21/06 - Gave the parts a thorough scrubbing with cleanser to remove mold release & other residues.
7/23/06 - Clean-up continues with filing and sanding surface irregularities, removing bubbles, and sharpening edges. Also made improvements to the pins to attach the nacelle struts to the main hull by adding a lengthened pin made of 0.1" aluminum rod to make a stronger, more stable connection.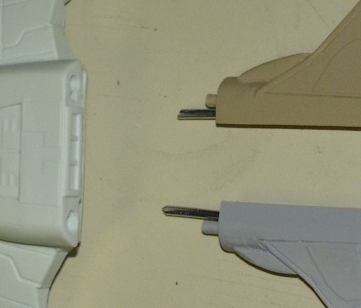 8/1/06 - Attached the struts using fast-set (8 minute) epoxy putty. I placed supports of .4" under the nacelle attachment points, and .75" under the aft end of struts to align them. I used my calipers to keep the struts properly spread; weights held everything in place while the putty cured.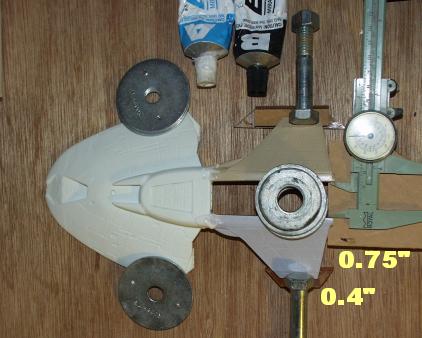 8/3/06 - Finished assembly by attaching a bridge dome (two different versions were included) and epoxying on the nacelles. I had to rout out the slot in the nacelles so the tab would fit all the way into it.
12/14/2007 - Puttying up the seams and too-deep windows.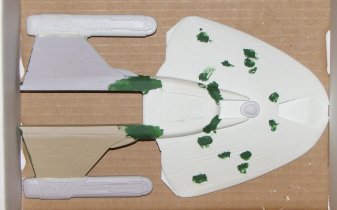 2/9/2010 - Primed! Along with the rest of the First Contact 4.
2/28/2010 - First coat of light ghost gray