Parte the Seconde
Neck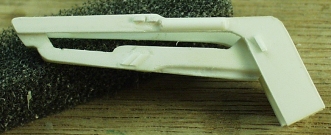 I made the neck strut from 0.06" and 0.1"sheet styrene cut to shape and detailed with other styrene stock. More sheet stock went into linkages to connect the neck to the head and the body.
Body
The body piece needed to have pieces added in the area where the head would retract when in flight mode, and in the interior of the leg strut bays. For the head area, I made an RTV mold off the bottom of the head, a resin interpositive, and finally a resin negative piece which matched the contour of the bottom of the head. I trimmed it to fit and glued it in place. I bored out recesses in the piece to (theoretically) accommodate the neck when the droid head is retracted.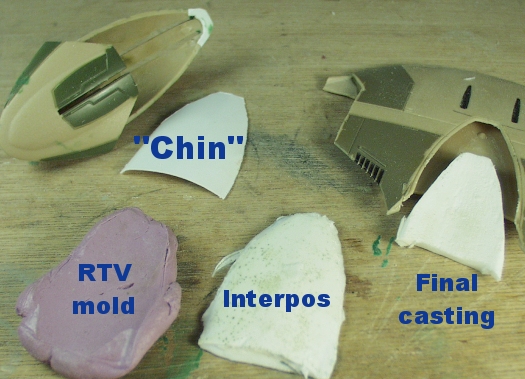 Naturally, after the fact is when I find the schematic for what the body aft contour looks like when the head is extended.
I lined and detailed the insides of the leg strut bays and covers using sheet and strip stock. More bits from the spares box serve as hinges.