Itinerary
Copenhagen-Berlin-Munich:
New Ideas in Sustainability

July 25 to August 9, 2012
Imagine flying in to Copenhagen's modern and green airport (shaped like a plane taking off) and staying in a green-key certified cozy hotel near the heart of the city. After some delicious smørrebrød (open-faced sandwiches) for which the Danes are famous and a short ride on free bikes (part of Copenhagen's excellent transit system), we walk along cobblestone streets on the Strøget (a great people-scale shopping street) until we arrive for our meetings at the European Union's Environment Agency and the Danish Environmental Protection Agency to discuss European and Danish efforts to institute sustainability policies.
Later, after examining a Danish electric car, we cool off in the Islands Brygge harbor swimming area that just 15 years would have been too polluted to swim in. Further meetings with Environmental NGOs, wind industry representatives and a climb up a wind turbine for a bird's eye view of a major bio-fuel power plant rounds out the Copenhagen part of the tour. We also take a short excursion to Roskilde to examine another older wind-driven export, Viking ships at Roskilde's Viking Ship Museum. All around us in Copenhagen, from the organic and fair-traded food, heating and cooling, mobility, and resource use and recycling we will be actively participating in and learning about Copenhagen's energetic efforts to become the greenest and most sustainable city on the planet.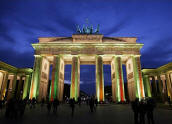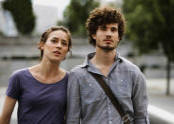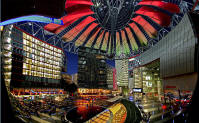 After a short trip, imagine again staying in the heart of another great European sustainability innovator, Berlin. We'll stay in a green hotel, tour a (partly) solar-powered and energy-efficient Reichstag Building, move around on the buses, trams, subway, and boat to meet with business sustainability managers as well as Government policy makers and professors at Berlin's Free University. Imagine touring a world-class recycling facility, a state of the art power plant and examining first hand how a community produces wind-power and uses methane gas from a pig farm. We'll look at Germany's troubled history through Berlin's perspective and tour Fredrick the Great's Sans Souci palace in Potsdam as well as unforgettable museums such as the Jewish Museum of Berlin. Despite Berlin's cataclysmic destruction in the latter years of World War II, it arose again and is now a vibrant city leading Germany's goal of producing only fossil-free electricity by 2050 and eating, fresh organic and local foods in the bargain. Berlin and Copenhagen are planetary leaders in the transition to a sustainable world. Join us and see why they're out in front!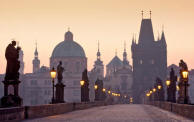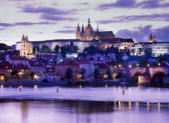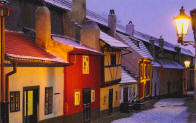 The great, picturesque cities of Prague and Munich round out our trip. In these cities you will be able to do some small-group independent travel and exploration. For extra credit, student groups will be assigned treasure hunts for sustainability in Prague and Munich. Some students may wish to visit the famous Neuschwannstein castle, a couple of hours south of Munich.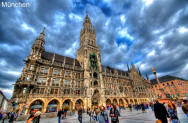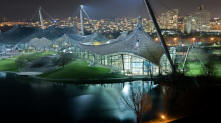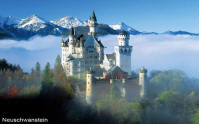 The whole group will meet back in Munich for the last two days of the trip, taking an informative bike tour through the city and its beautiful English Gardens, and visiting the Olympic Village and world-renouned Deutsches Museum

.

Note: No knowledge of Danish, German, or Czech is necessary -- everyone is welcome!


Program Itinerary 2012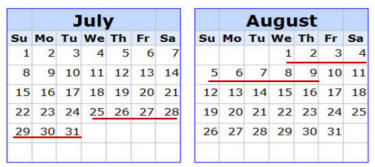 Day 1 Meet at the MSP airport at noon and depart for Copenhagen at about 3:05 pm. Wednesday, July 25

Day 2 Arrive in Copenhagen at 11 AM. Settle in for a three-day stay. Thursday, July 26

Day 5 Travel to Berlin by bus or train. Settle into our hotel near the city center. Sunday, July 29

Day 8 Beginning of small-group travel. Train to Prague, Munich or elsewhere in Europe. Wednesday, August 1

Day 14 Meet in Munch for final seminar to summarize what we have learned. Tuesday, August 7

Day 16 Flight back to Minneapolis from Munich at 2:10 PM. Arrive in Minneapolis at 6:50 P.M. Thursday, August 9

Your Group Leaders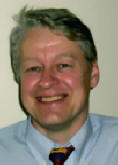 Prof. Ernie Diedrich
Teaching Interests
Environmental/Resource Economics, Economic Development, Comparative Systems and Sustainable Communities. Ernie has lead 14 student groups to Costa Rica, New Zealand, Sweden/ Denmark, Germany, Austria and the UK. He'll be directing the semester program to Rome and Athens this coming fall. England and Denmark. Ernie also enjoys community work, politics, world music, and hiking in Colorado.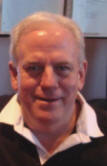 Fr. Mark Thamert

Teaching Interests
German Language and Culture, Comparative Cultural Studies, Great Books, History of European Art and Architecture, and The "Personalities" of European Cities. Mark has lead 20 travel groups to Germany, Austria, Greece, Italy, Russia, India and Nepal. Mark's other interests include ethnic cooking and bread baking, parish work and prison ministry, and taking long hikes.
Home | Academic Information | Picture Yourself! | Payment Schedule | Application Form | e-mail Fr. Mark