Literature Learning and Assessment Modules
Assessment of Biochemistry/Molecular Biology (BMB) Foundational Concepts
Henry Jakubowski, Ph.D., Professor, Chemistry Department, College of Saint Benedict/Saint John's University
08/03/2014
This website contains a list of assessment/exam questions using data, figures, and graphs from research journals such as the Journal of Biological Chemistry which allow their use, or from journals such as from PLOS that are completely open access The papers and topics chosen were selected to assess student understanding of the American Society for Biochemistry and Molecular Biology (ASBMB) foundational concepts and learning objectives as well as MCAT2015 foundational concepts and objectives. These two sets of standards broadly overlap. Both ASBMB and the MCAT2015 strongly emphasis scientific inquiry and reasoning skills, which are perhaps best assessed by open-ended questions derived from the literature in which students must employ higher level Bloom skills of application and analysis.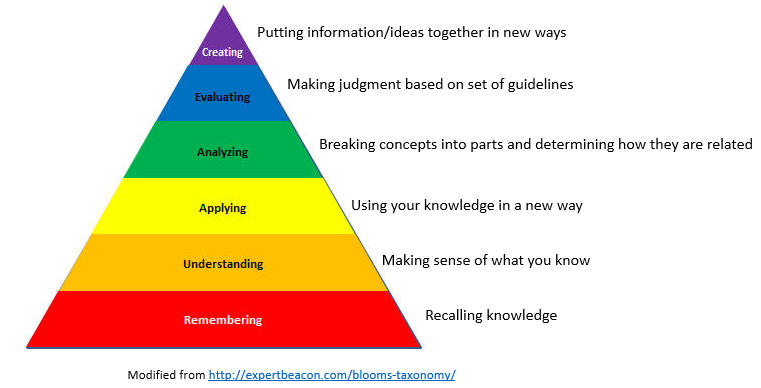 This site offers a prototype for a repository of assessment questions based on research literature that could be used by faculty to facilitate and assess student learning. A downloadable MS Word document is provided so that faculty can modify the assessment to fit their unique needs. These questions can also be used by students who seek more opportunities to practice interpreting research literature results. Students may either see all questions in one document with answers to each question provided within the document, or step through an introduction followed by each question and answer separately for a more interactive and incremental approach to the material. The full faculty and the student versions have links to readings and occasionally videos to provide introductory or review materials to enhance the learning potential of the assessment.
The ability to apply, analyze, and evaluate information and concepts are at the heart of scientific inquiry and reasoning skills which are central to the new ASBMB and MCAT2015 competency standards. The questions in these learning module are designed to assess these competencies and are not multiple-choice. Hence student responses cannot be easily evaluated by a computer algorithm. For this reason, answers are provided along with the questions.
Table 1:
Links to Assessment Questions/Answers based on Research Literature in Biochemistry/Molecular Biology
Topic
Paper
Enzyme Inhibition
Naphthoquinone-mediated Inhibition of Lysine Acetyltransferase KAT3B/p300, Basis for Non-toxic Inhibitor Synthesis. Mohankrishna Dalvoy Vasudevarao, Pushpak Mizar, Sujata Kumari, Somnath Mandal, Soumik Siddhanta, Mahadeva MM Swamy, Stephanie Kaypee, Ravindra C Kodihalli, Amrita Banerjee, Chandrabhas Naryana, Dipak Dasgupta, and Tapas K. Kundu. The Journal of Biological Chemistry, 289, 7702-7717v(2014). doi: 10.1074/jbc.M113.486522

Faculty



Full Web Version
DOCX Version
Full Key

Student



Full Student Version
Step by Step Questions
Full Key