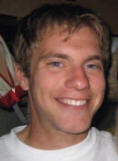 Adam Wolf will also be assisting on this trip. Adam is currently on a bike trip with SJU friends across Asia. Check out the map below. a group of CSB/SJU students to bike across Asia! Their route takes them through China, Vietnam, Laos, Thailand, Myanmar, Bangladesh, India, Pakistan, and Iran. If all goes well, members of the group may continue on to Turkey, Bulgaria, Romania, Hungary, Austria, Germany, and France. Adam is a 2005 graduate of SJU who has lived in China and is a Tibet enthusiast. In the months ahead you can read about their bike trip in their blog:
http://www.fueledbyrice.org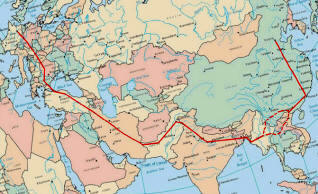 Adam and friends are currently biking
through Asia!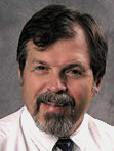 Gar Kellom has made several trips to the sites we are visiting to arrange for the service aspect of the trip and check accommodations and other arrangements. His interest in this project parallels his work and interests in the Saint John's Men's Center. He will be accompanying a group of friends of Saint John's while Adam and Fr. Mark will be with the student group.